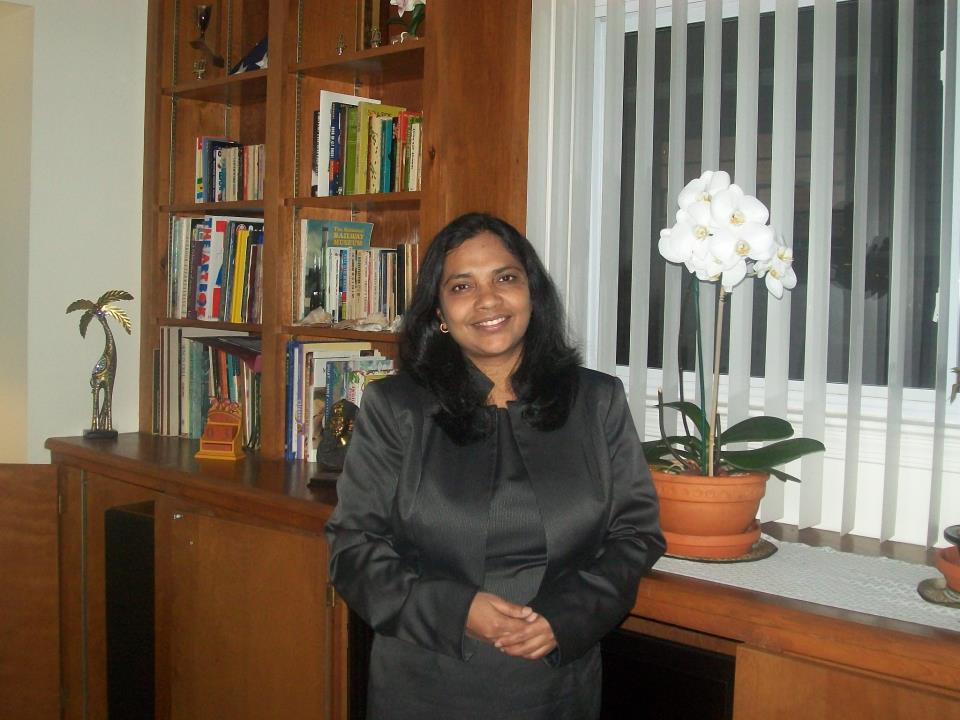 Dr. Namita Kumari is an accomplished scientist with a strong background in biochemistry and biotechnology. With an impressive academic journey that includes degrees from renowned institutions in India, Dr. Namita Kumari has consistently pursued their passion for studying genetic and infectious diseases.
Graduating from Maharaja Sayajirao University of Baroda, India, with a Master of Science in Biochemistry, Dr. Namita Kumari went on to achieve an M.Phil. in Biotechnology from Delhi University, India. Their dedication to expanding their knowledge led them to obtain a Ph.D. degree in Biochemistry from their alma mater, Maharaja Sayajirao University of Baroda.
Driven by a desire to make a global impact, Dr. Namita Kumari made a significant move to the United States. At Children's National Medical Center in Washington, D.C., they focused on unraveling the molecular mechanisms underlying genetic diseases, specifically in the context of muscular dystrophy. This experience further ignited their passion for understanding and combating diseases at a molecular level.
In 2010, Dr. Namita Kumari joined the esteemed laboratory of Dr. Sergei Nekhai at Howard University, where they dove into the captivating field of infectious diseases. Their research endeavors have primarily centered around the Sickle Cell Center, where they have engaged in various projects with a primary focus on HIV-1 transcription. Dr. Namita Kumari has played a pivotal role in exploring the intricate relationship between human cell cycle kinase cdk2, protein phosphatase 1, and HIV-1 transcription. Their contributions have extended to investigating the mechanisms of hypoxic response in sickle cell disease, as well as studying complications such as pulmonary hypertension and protective mechanisms against HIV infection in individuals with sickle cell disease.
With an unwavering commitment to advancing scientific knowledge, Dr. Namita Kumari aims to utilize their extensive training and expertise to revolutionize the understanding and diagnosis of various diseases. Their ultimate goal is to identify and develop effective drug therapies that can bring about significant improvements in patient outcomes.
A diligent and meticulous researcher, Dr. Namita Kumari is admired for their keen analytical skills, ability to collaborate seamlessly with multidisciplinary teams, and their exceptional dedication to scientific inquiry. Their work has been published in esteemed journals and has received recognition from the scientific community.
As Dr. Namita Kumari continues to push the boundaries of scientific exploration, their innovative and forward-thinking approach promises to make substantial contributions to the field of genetic and infectious diseases. Through their exceptional skills and unwavering determination, they strive to improve the landscape of medical research, ultimately leading to a brighter and healthier future for individuals worldwide.